Manufacturing
All pipes of a Rieger organ are manufactured in-house, because we believe that the production of the sound-producing organ parts goes hand in hand with their subsequent voicing. We cast, plane, and shape the metal sheets and process the wood used to make pipes in our own pipe workshop. From small mixture pipes to large 32' pipes.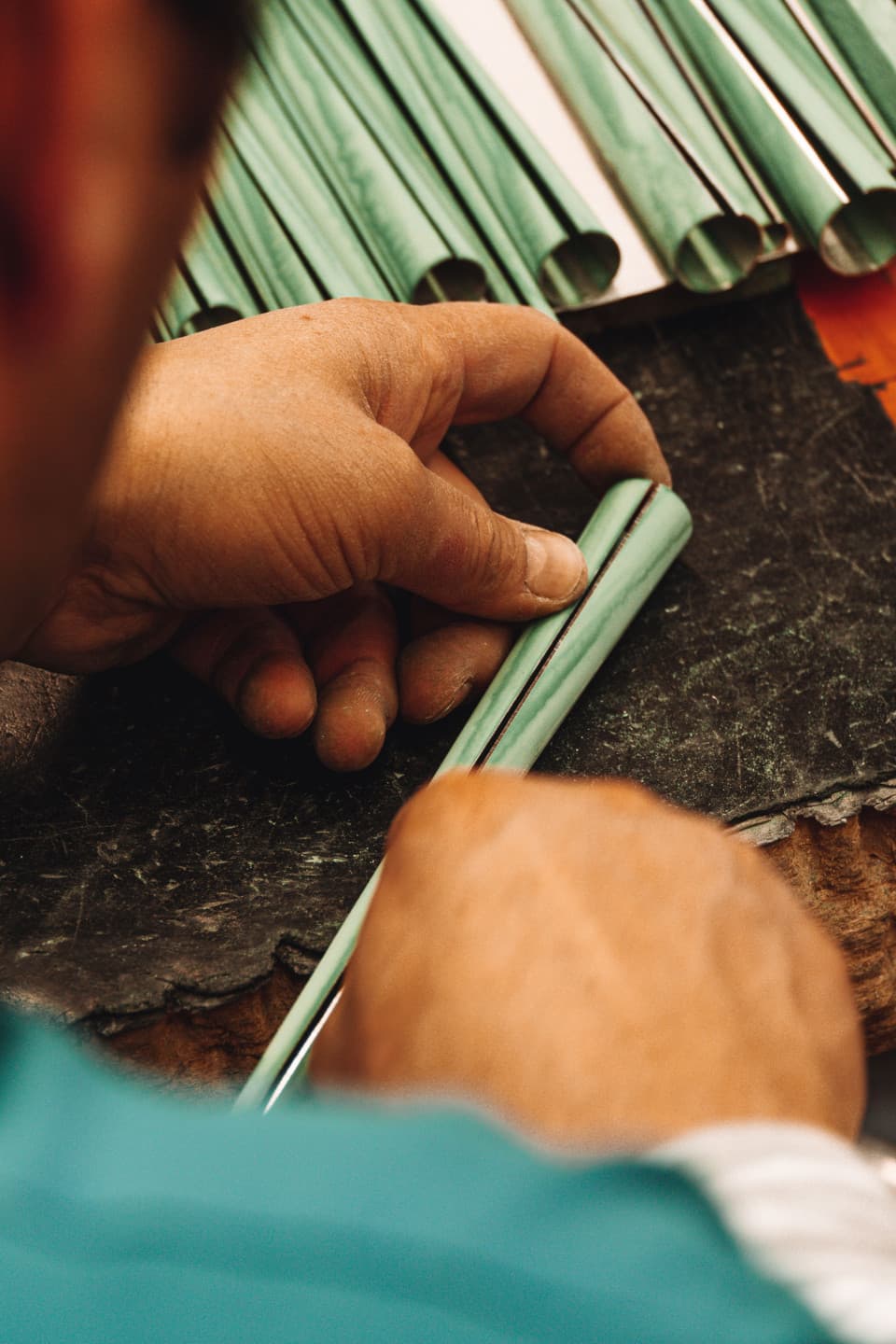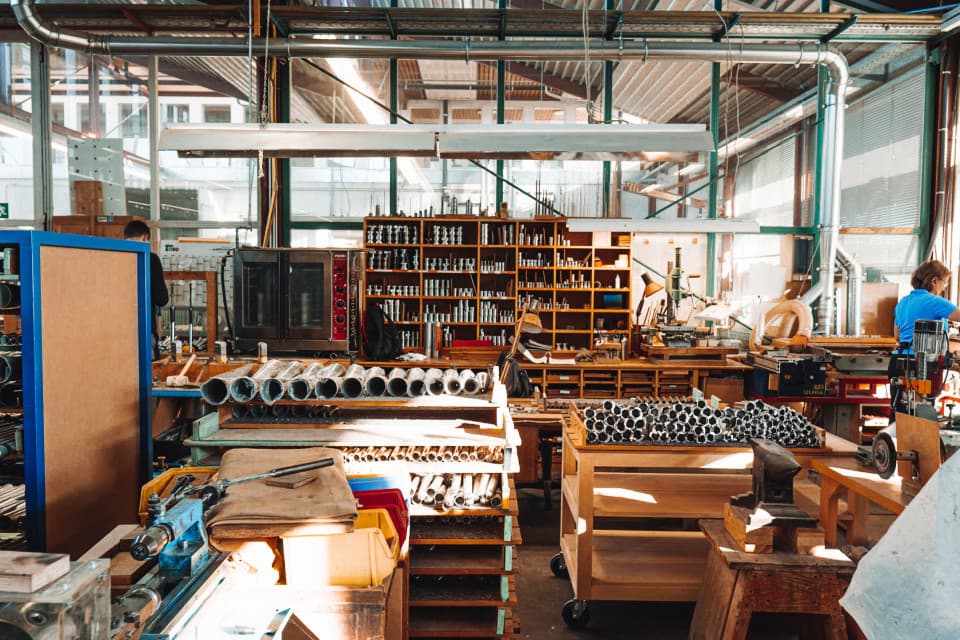 We don't allow the creation of our organs' sound to slip through our fingers.
Reed stops
We manufacture all reed pipe forms and their components ourselves in our pipe workshop and in our in-house metalworking shop: resonators, boots, blocks, shallots and reeds (with and without coverings or weights) - each tailored to the venue and the planned tonal concept.
We also build wooden boots and resonators in all shapes and sizes. We are able to build open wooden resonators up to 32' in size, e.g. for a Contrabombarde.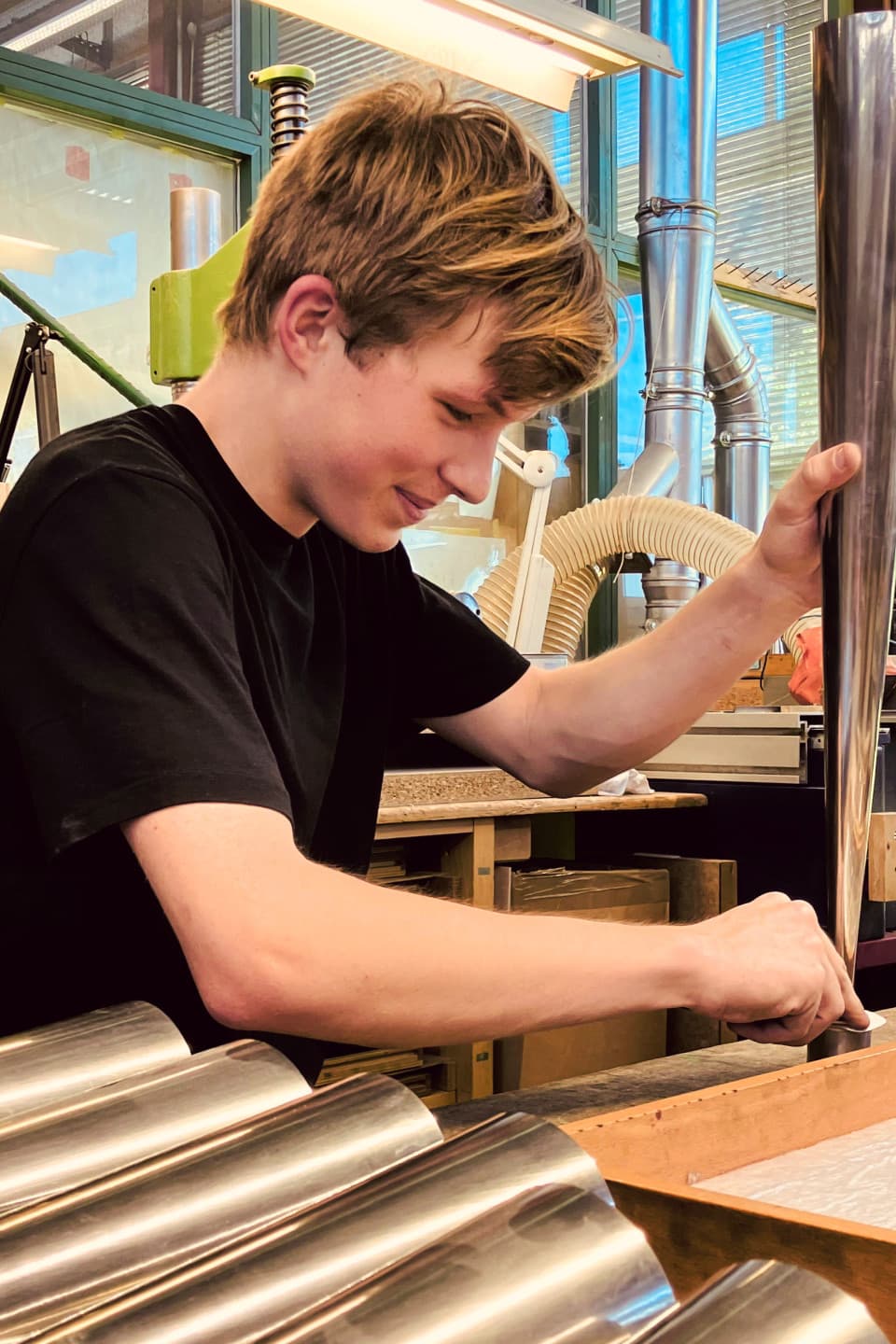 Free reed stops: harmonica and clarinet
The physharmonica register is an imitation of a musical instrument with a free metal reed as a kind of precursor to the harmonium. It was included as a stop in organs by E. F. Walcker, among others. Rieger has specialized in the production of this special register, which is provided with variable wind pressures through its own dedicated wind supply, in order to increase the volume from pianissimo to a large plenum. Because of the highly romantic effect, we like to incorporate this stop in symphonic instruments. Our free reed clarinets are also highly valued and sought after by organists due to their tonal proximity to the original instrument.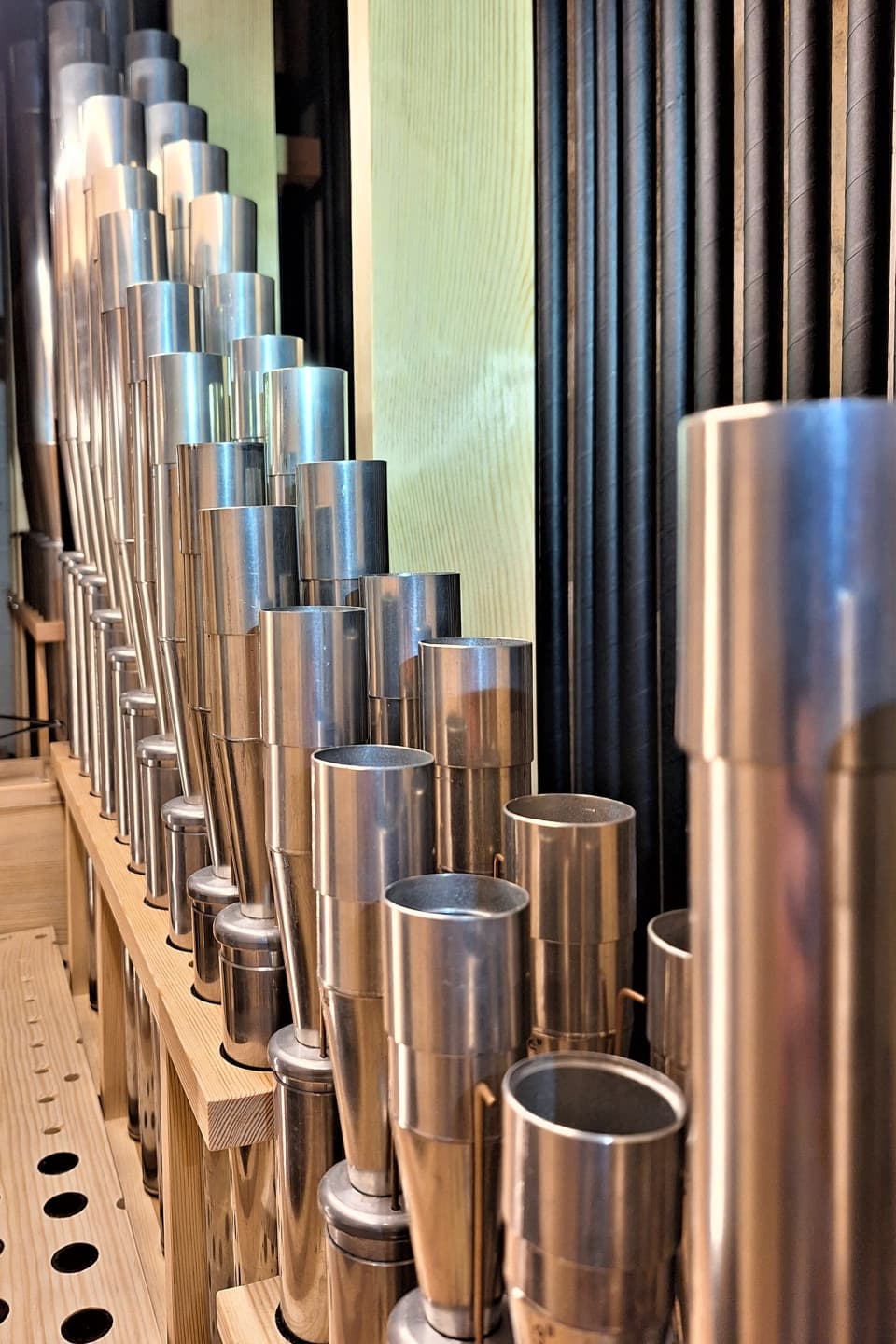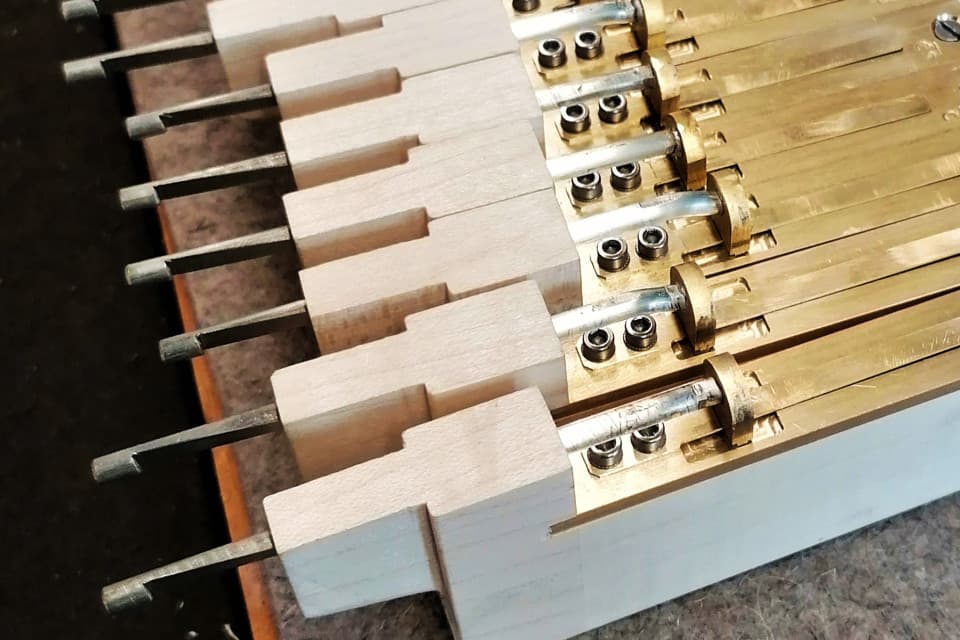 Wooden pipes
We only use certified types of wood from local forests for registers made of wood. The wood is stored in our woodyard for several years before we process it further. We then build our stopped and open wooden pipes from selected, knot-free wood. We also enjoy building special pipe forms, such as double-mouthed flutes or wooden flutes with special blowing techniques, such as the Philomela register.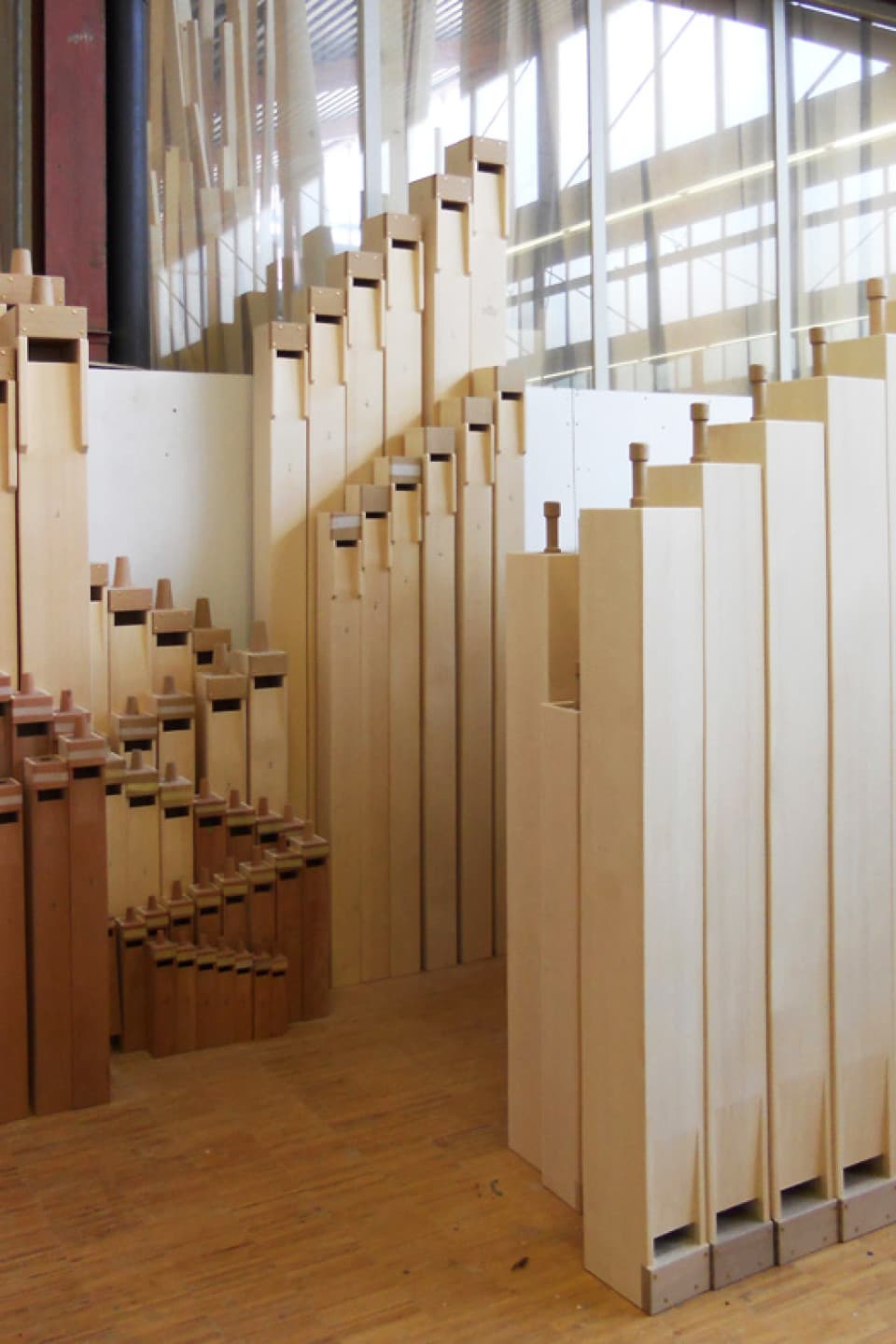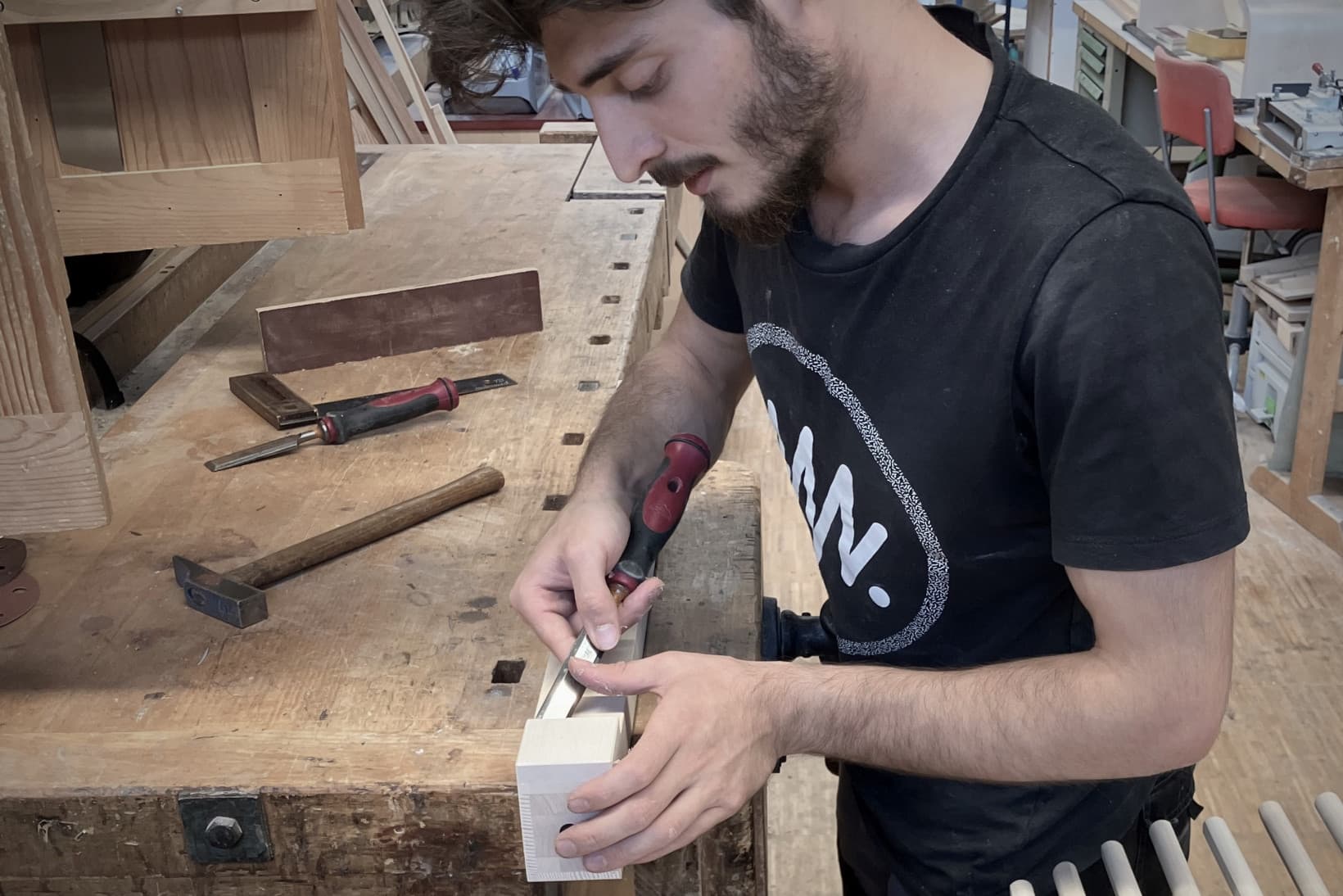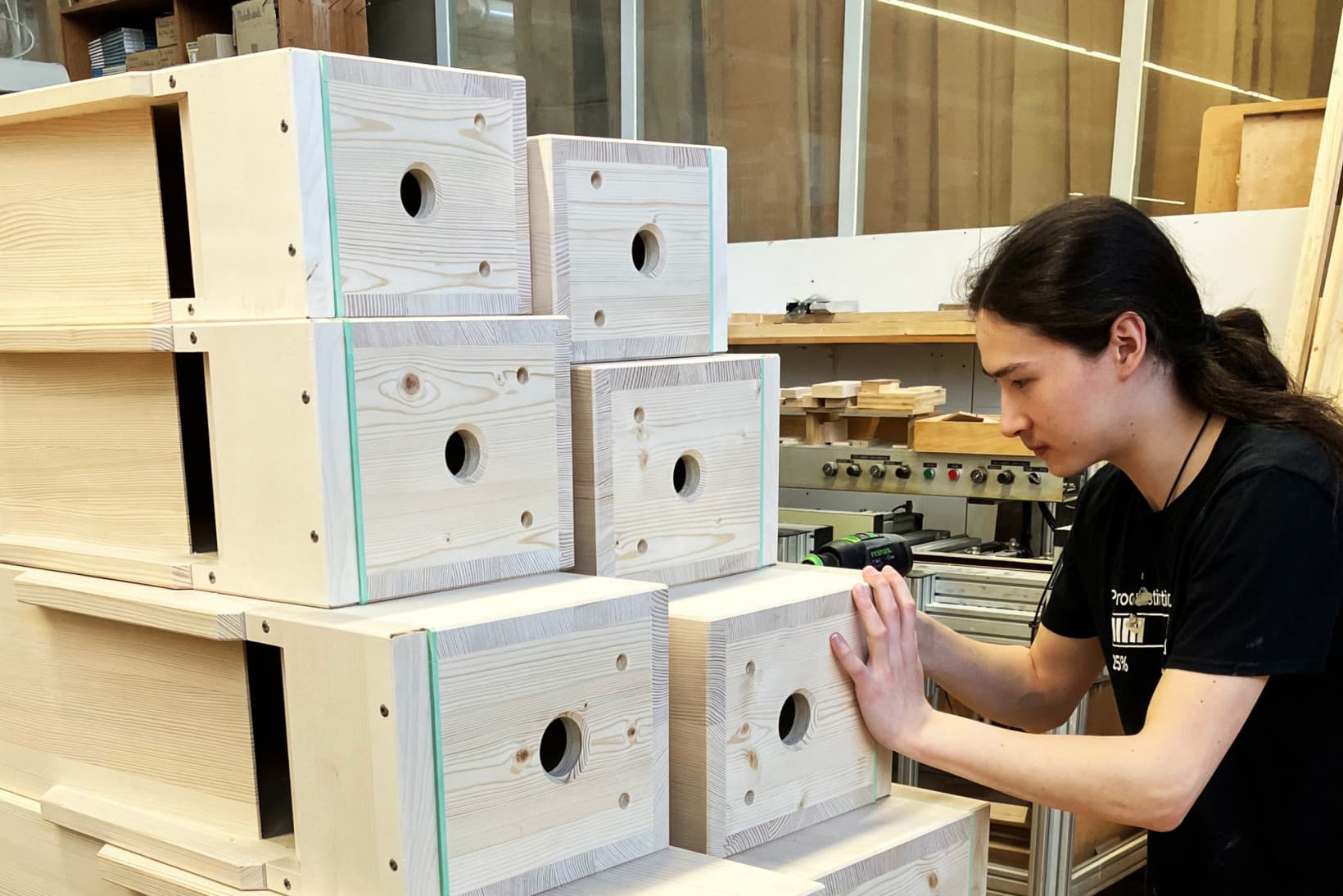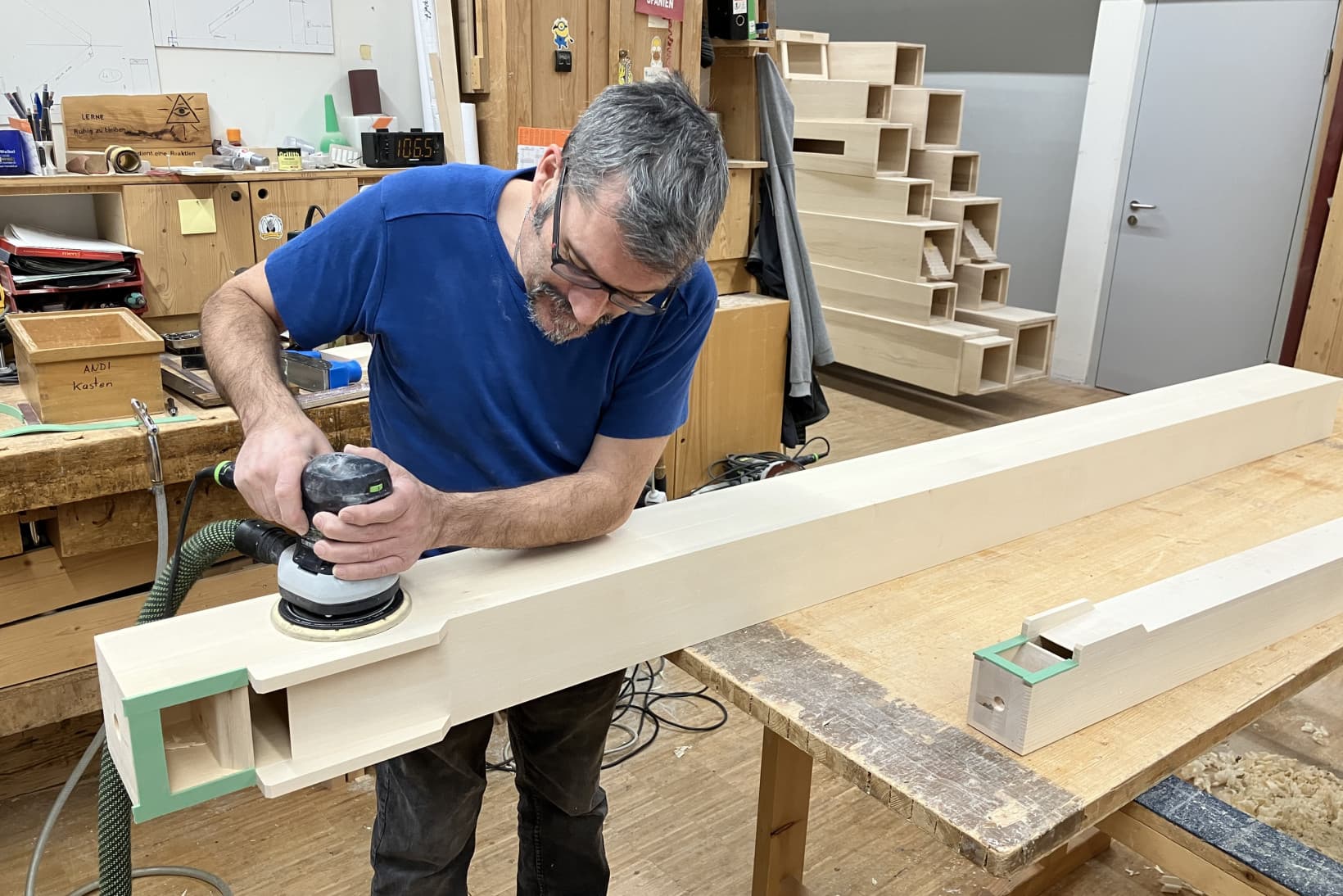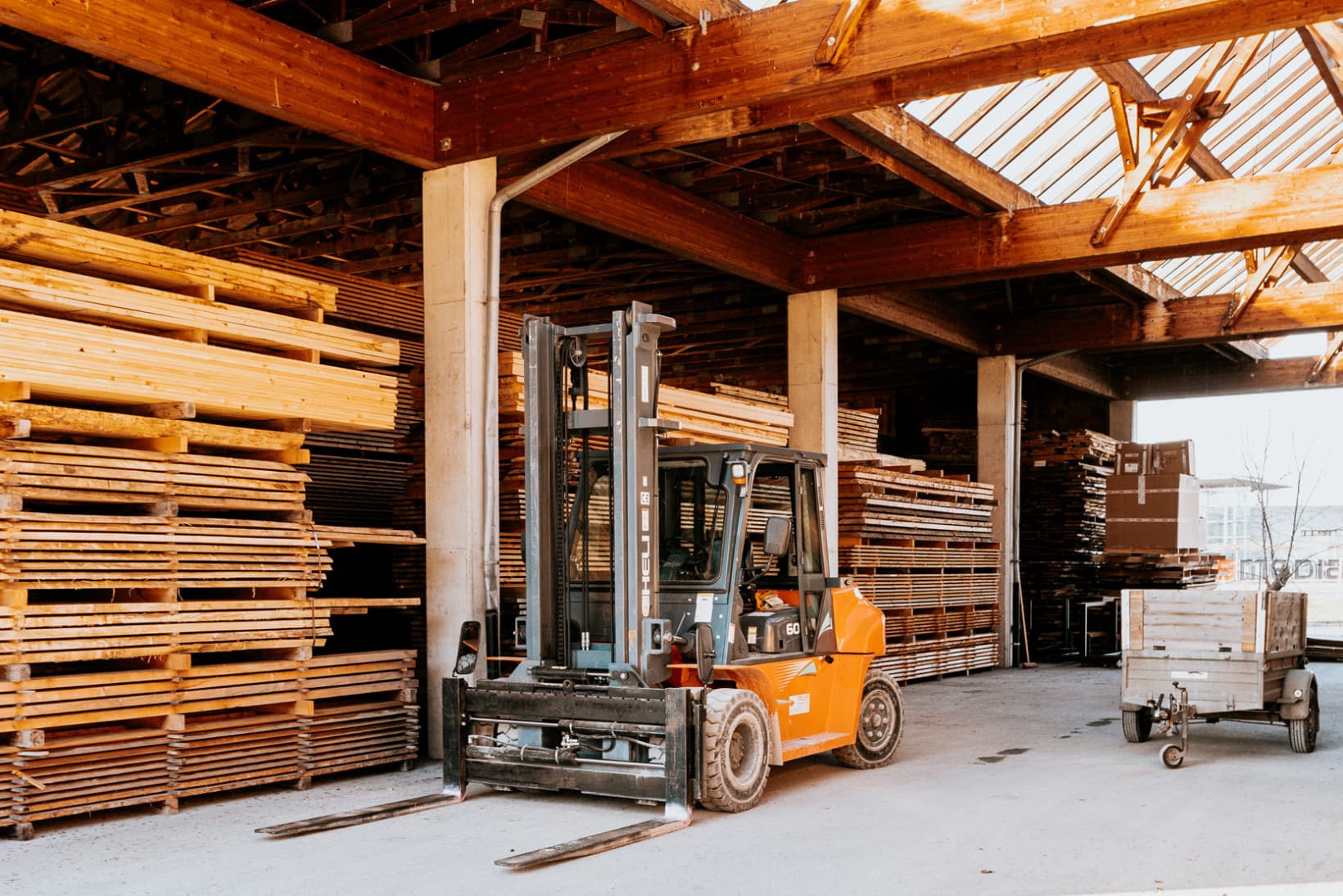 Metal pipes
We cast all the sheets for the metal pipes ourselves in our in-house foundry. Thus, at Rieger, we are able to produce any type of alloy for pipe making depending on the instrument and musical needs. The sheets are individually planed to the desired thickness. We build regular and special pipe designs up to 32' registers. We also create very individual alloys and designs when reconstructing historical stops in our own workshop.